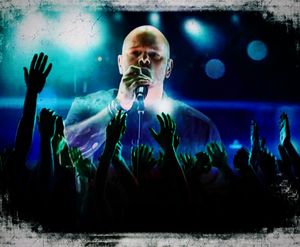 In March 2020 Joey Kar debuted with his group Broken Roots on arguably the worlds biggest stage of the most competitive talent show in American History: America's Got Talent and rose to fame by successfully competing all the way into the final show. Broken Roots finished in 2nd place of the entire competition.  
Joey began playing live shows at the age of 13 and to date has done more than 3500 performances, averaging 200 booked shows per year. 
 His drive and passion is giving back to his local community, where was part of and eventually took over the management of a local music school for kids in the south suburbs of Chicago. The school flourished under his leadership as he took the student population from 12 to 100 in just a few years. 
 Today he is rapidly growing in popularity, touring all over the country at festivals, concert venues, and even playing at corporate events such as McLaren's annual event where customers and executives come together to network. 
His rise in success to become a legendary musician powerhouse is becoming a reality and he's looking for MANAGMENT to partner, grow, and succeed as a team.